Saturday, November 4, 2017
Join us this year as we LEND A PAW to help our community and those in need!
Day of Service is a special day each year when the faculty, staff, students and families of Augusta University come together to positively impact our community through meaningful service in partnership with a wide variety of community partners across the CSRA. Thank you for your interest in working to make our community better!
Giving back to the
Community
Augusta University is a huge part of Augusta and the surrounding communities; this is our home, and we must take pride in it by caring for our city and for each other. Day of Service shines light on one of our most important institutional values – compassion. We encourage our faculty, staff and students to be socially responsible by reaching out and lending a helping hand through various community service projects.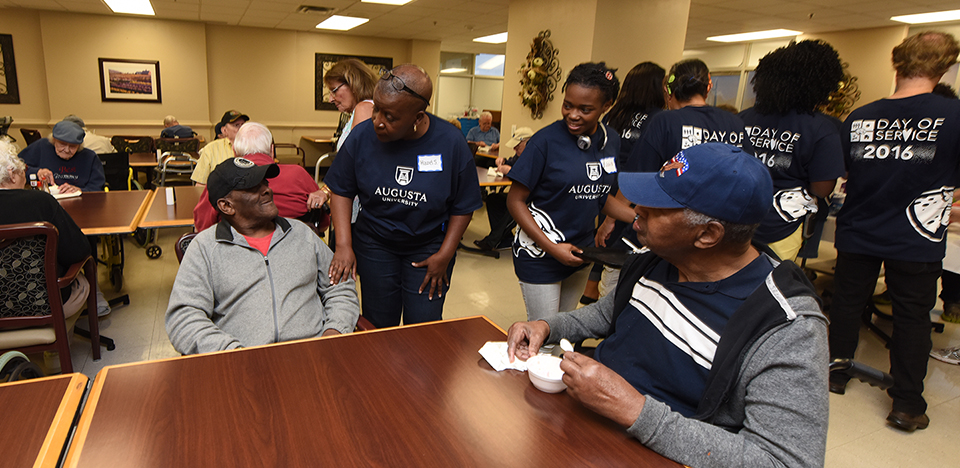 Getting Involved
Augusta University employees, students and their families and friends are invited to help organizations in our area through volunteer service. Each volunteer must complete a separate registration, including children. Stay tuned here for upcoming information on how to register as a volunteer.
Community nonprofit organizations that are interested in partnering with Augusta University as a part of this year's Day of Service activity are encouraged to attend one of our upcoming Community Partner Open House events and to complete our Community Partner Project Application*
All applications are due by May 19, 2017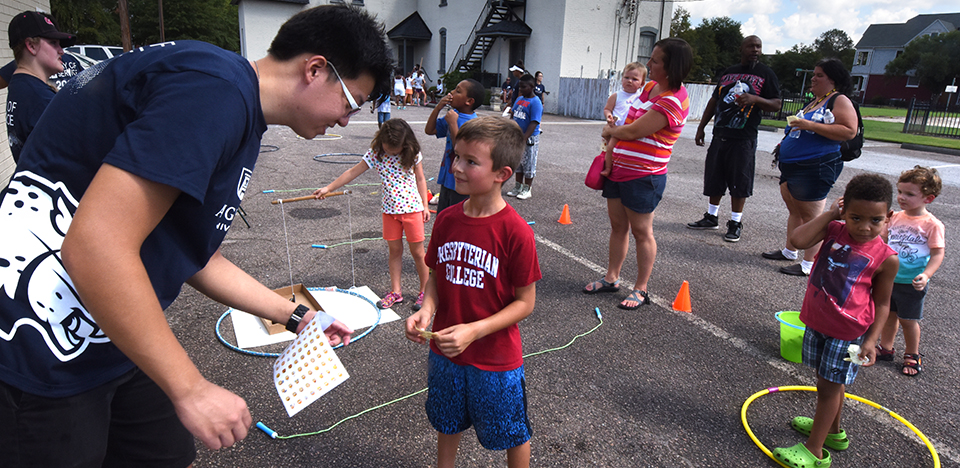 Locations
Volunteer opportunities – some of which welcome children – include playing with and walking pets, doing lawn work, painting walls and interacting with veterans. Time of service varies according to activity and venue needs.
Need more information?
Please contact the Augusta University Office of Volunteer Services and Engagement at 706-721-3596 or chabritt@augusta.edu.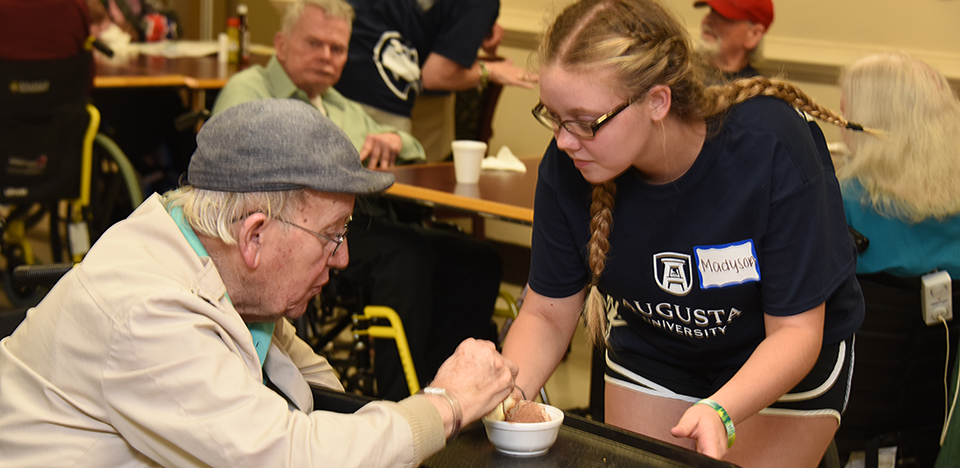 Open House Events
Last September, 970 staff members, faculty, students and their families participated in the Augusta University Day of Service.