Registration Open Through October 7, 2022
The 2022 Augusta University Days of Service event will open for AU volunteer registration on Thursday, September 15th.  At that time, volunteer teams and individual volunteers can review available service projects and sign up to serve during the Days of Service event, November 1-22, 2022.
Volunteer registration will be open through October 7, 2022.
Visit our organization list to view volunteer opportunities.
Giving back to the
Community
Augusta University is a huge part of Augusta and the surrounding communities; this is our home, and we must take pride in it by caring for our city and for each other. Day of Service shines light on one of our most important institutional values – compassion. We encourage our faculty, staff and students to be socially responsible by reaching out and lending a helping hand through various community service projects.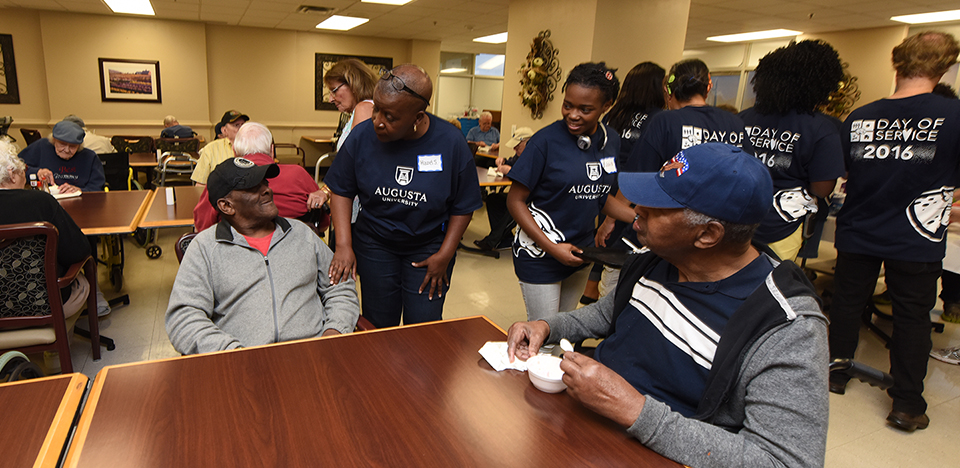 Become a Volunteer
Augusta University employees, students and their families and friends are invited to help organizations in our area through volunteer service. More information about how you can participate will be shared early this Fall.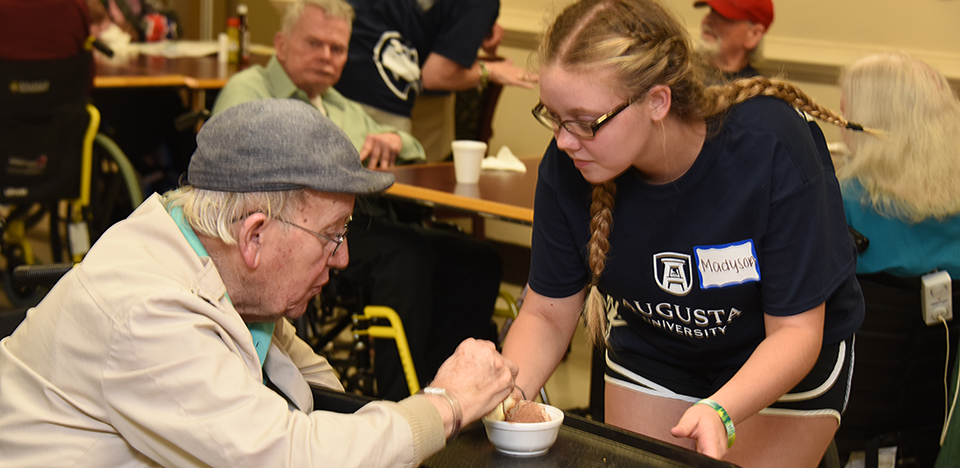 Community Partners
Community nonprofit organizations that are interested in partnering with Augusta University as a part of this year's Day of Service activity are encouraged to review the Day of Service Community Partner Presentation prior to completing the project proposal form. This presentation includes tips and ideas to assist you in creating an engaging and meaningful project.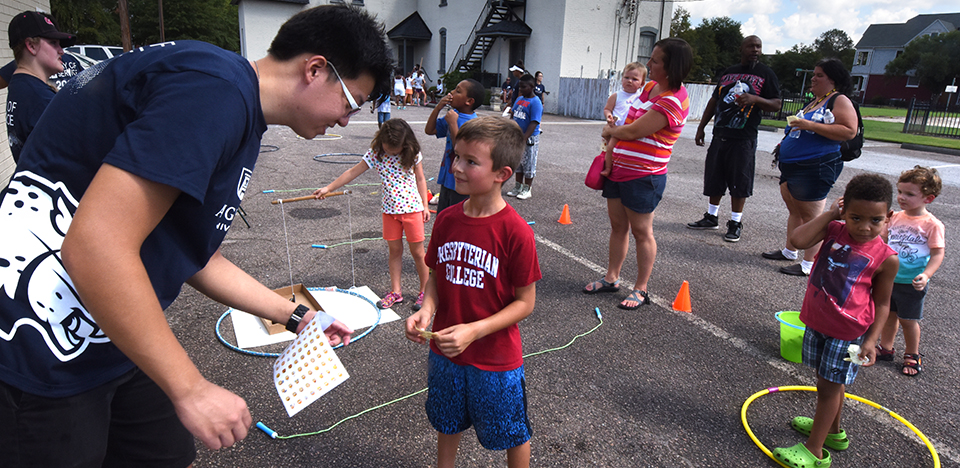 New to Day of Service?
If you have never partnered with us for Day of Service before, please feel free to contact us directly.  We'd love to hear about your organization and walk you through the project submission process.
Visit Volunteer Services for other volunteer opportunities at Augusta University, as well as resources for current volunteers.
Last November, 1100+ staff members, faculty, students and their families participated in the Augusta University Day of Service.